Nowadays, photo reviews have become the essence of every online store with a fundamental role in influencing customers' purchasing decisions. According to recent research, on average 75% of reviews are positive, and 71% of consumers stated that they trust the reviews and make up their mind faster thanks to good reviews.
Even more surprisingly, reviews with real photos from customers convert up to 91% better than textual reviews.
1. Photo Reviews Can Leverage Sales
Theory and case studies can be misleading. Reality never always follows the logic, and there are always exceptions. But there is a growing body of benchmark data proving that reviews do increase profits.
According to the recent study of Harvard Business School, online reviews can noticeably boost your bottom line. Online shops with high stars and positive reviews on the website have better sales.
Moreover, even improving the star rating can have a positive influence on your sales.
In this study, increasing a star rating on Yelp.com enhances sales by a fair amount of 5% to 9% in a short time. Even just a small rating increase triggers a massive influence on revenue.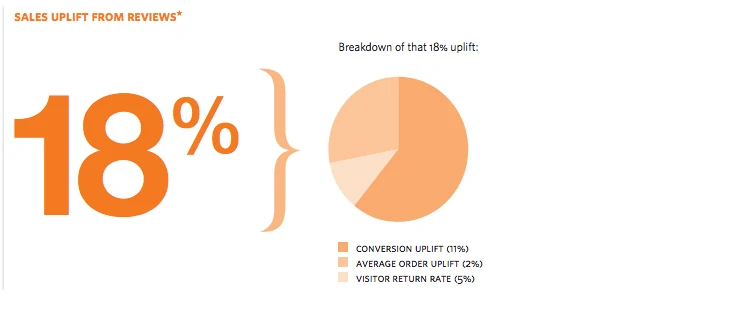 According to a study in 2016, online reviews are proven to drive profits by 18% with amazing advantages of increasing repurchase, order size, and conversion rates. And a Berkeley study in 2011 also shows that a half-star improvement helps restaurants fill up 30-45% more during peak hours.
Moreover, online review photo photos indirectly boost the sales of your actual store. Almost two-thirds of shoppers think that online reviews are a crucial part of the decision-making process. When they want to know the best places to go, they intend to research online reviews on Google, Yelp, and TripAdvisor. They trust online reviews more than newspapers or even their friends and families.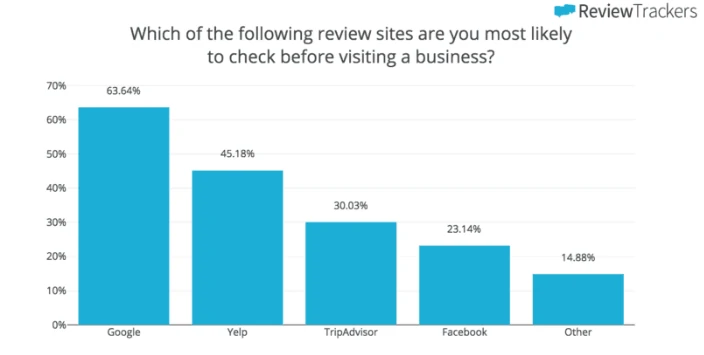 2. Reviews Can Build Your Credibility
Aside from sales, credibility plays an important role to help businesses maintain long-term growth. Even if you have a lot of customers in the first quarter, your company still needs credibility and integrity to sustain those customers.
Real photo reviews can help to build customers' trust for your online shop because customers will see nothing but words about your brand on websites.
Now, a problem here would be what if you receive a negative review. The solution is simple: You just need to collect many positive feedbacks to outnumber the negative ones. Once the good reviews have already built up trustworthiness, one or two negative reviews aren't really going to harm your shop because your credibility has already bên guaranteed. On the contrary, a website with 100% of 4 or 5-star reviews won't seem legit because people may suspect the reviews as fake.
3. Reviews Can Improve SEO
Good photo reviews can help your business enhance your rank, especially with Google's organic search results. Since the customers leave a lot of reviews enclosing photo reviews, your brand name is repeated many times. Whenever someone searches for keywords relating to your products, your brand will get the benefits of ranking for both photo rank and normal search result rank.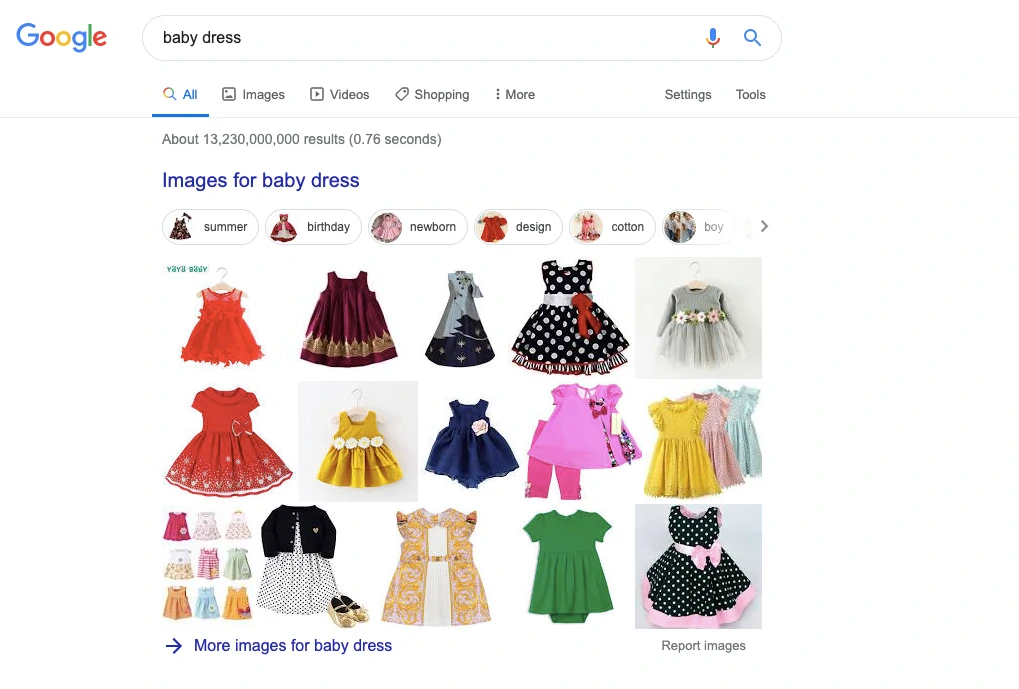 Google is now developing a tendency of prioritizing image and video results over regular text results. Please search for any random keyword and you will notice that.
4. Reviews Can Help You Spread Your Brand
Photo reviews are also used as Marketing influencing options because they can encourage other customers to send more reviews.
Let's imagine this. After ordering a new dress, you can hesitate to leave a review if you haven't seen any previous reviews. In all, reviews are such a viral thing. They encourage people to write more reviews and motivate new visitors to make their purchases.
If your customers write reviews enclosing photo reviews on different platforms, your brand name also naturally spreads. The good reviews with real photos of customers get free marketing, thus it also helps you cut a remarkable amount of money for marketing you. All of the good feedback works like the butterfly effect. They directly build awareness and loyalty for your products.
If you want to get beautiful photo reviews for your store, LAI AliExpress Reviews app will be your perfect choice! We can help you to import real photo reviews from AliExpress to your store with an easy and efficient process!